Enjoy a unique hunting experience by signing up for a European Hunt, which are similar to the driven hunts popular for centuries in Great Britain. European Hunts guarantee a shot at hundreds of pheasants. If you like to shoot and want some action, this is the hunt for you.
These hunts feature a variety of stations on a semi-circular course. The birds are released from an area above the high banks overlooking Kara Creek. Shooters rotate around the course, giving equal opportunity to all. This type of hunt is typically designed for 12 to 18 hunters, and between 200 and 300 birds are released!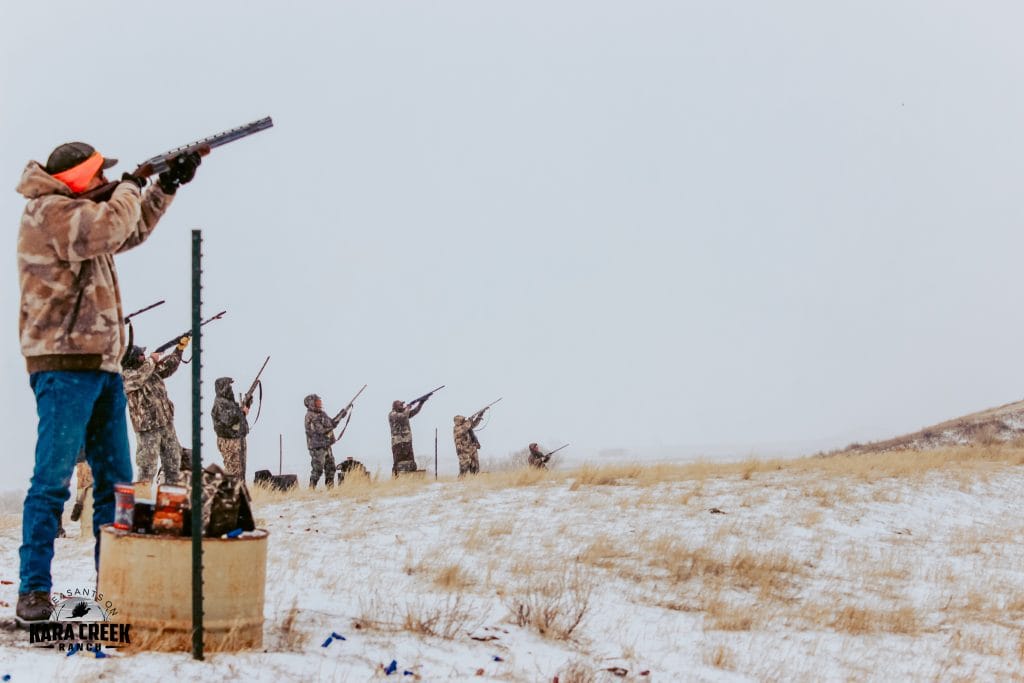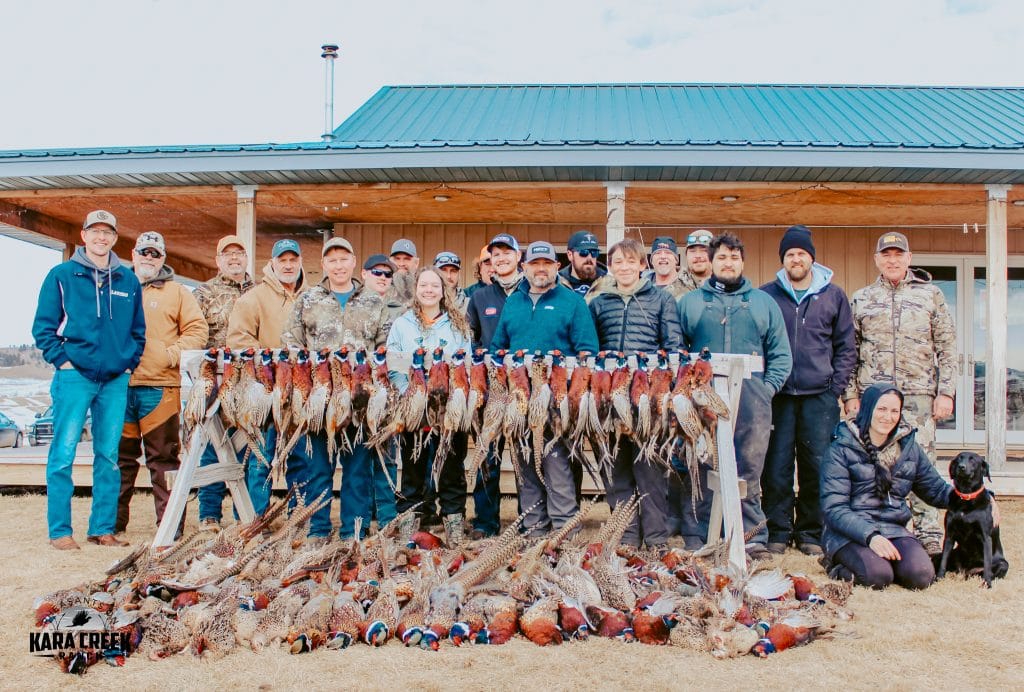 Kara Creek Ranch European Hunts are offered once a month through the Wyoming pheasant season (December 1-March 31).
Price: 12 birds per station/person for $350
Price includes trained retrievers and dog handlers, a light breakfast, beverages during the hunt and a large lunch afterwards.
Check our "Events" tab to see when our next European Hunt is to register and join the fun!