Pheasants on Kara Creek Ranch
Enjoy the breathtaking beauty of the land while pheasant hunting in the Black Hills of Wyoming. We're just minutes from Sundance making this is a prime destination for an unforgettable pheasant hunt!
We have developed exceptional habitat for upland game birds. Cover includes creek bottoms to CRP type of cover, offering a natural environment for your hunting experience.
Whether you are a beginner or professional, we can offer a hunt that fits your style! Large groups to individuals are welcome. Bring your own dogs or hunt with our guides and dogs. We do offer package hunts with food and lodging available and an extended season running from September to the end of March. Our European Hunts are only offered once a month December – March.
And most importantly, at Pheasants on Kara Creek Ranch, we offer a family environment – as our moto goes – come as a guest, leave as a life-long friend!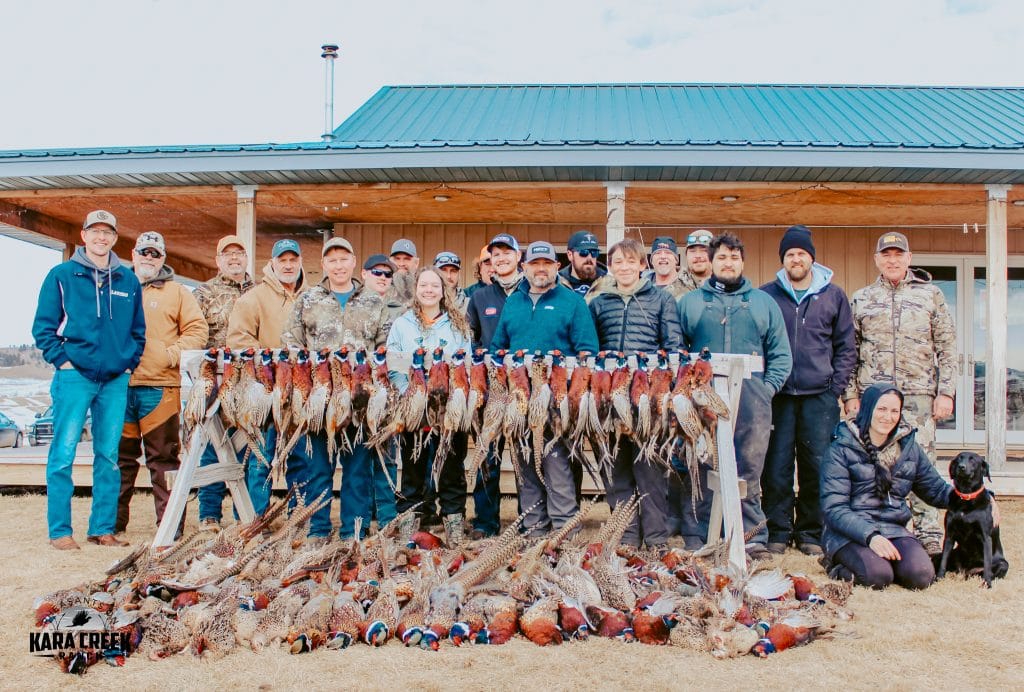 Dave Ogard
Friendly staff, quality lodging/accommodations, beautiful location, and a great place for some after season birds!!! Give Kara Creek a try!! you won't be disappointed!
Sophie Peterson
Pheasants on Kara Creek was such a fun experience!! The quality of the birds are great. The area is beautiful and there's loads of fun to be had on Kara Creek!! I even harvested a melanistic rooster while hunting in January of 2018!
Lisa Uhrich
We attended our first VHDF of Wyoming test at Pheasants on Kara Creek this past weekend and what a terrific venue this was!!
Follow Kara Creek Ranch on IG
Follow Kara Creek Ranch on FB